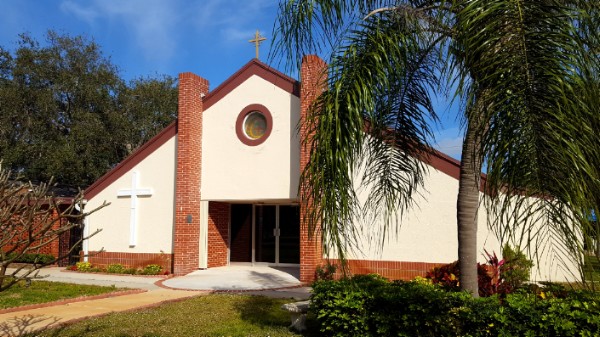 For God so loved the world, that he gave his only begotten Son, that whosoever believeth in him should not perish, but have everlasting life.
John 3:16

Thank you for visiting our website. Whether this would be your first time or the first time in a while, we warmly welcome you to St. James in-the-Hills Episcopal Church in Hollywood, Florida.

If you are visiting the area, we hope that you enjoy your stay in Hollywood and that you consider joining us for worship. If you are a new or a returning resident to Hollywood or our surrounding areas, we hope that you would consider making St. James your spiritual and parish home.
We are a welcoming, dynamic, family-oriented parish, committed to serving God and His people.
We invite you to join us for praise and worship of our One, True God and, should you desire, for coffee afterwards in our Hall.
Please check our Worship times.
By faith, in hope and with
love.